Hello everyone,
I'm currently making a layout for an application that cointains a header, body, footer and two sidebars. However, when I implement the second sidebar, the first sidebars gets an error message (see picture).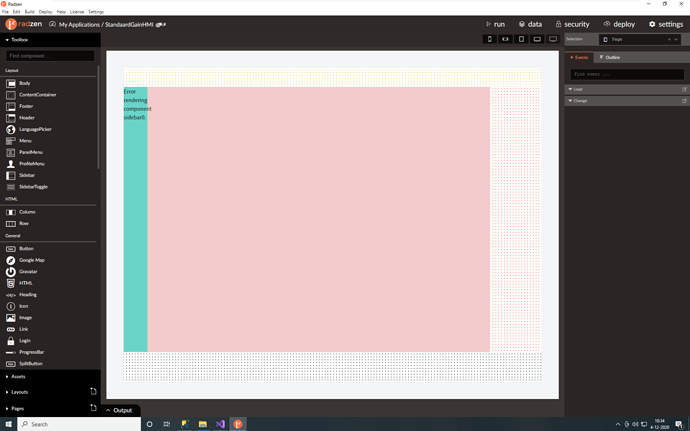 Al my positionings are absolute.
Can anybody tell me where this error comes from?
Thanks in advance!