Hello Radzen Team!
My clients have been experiencing some issues when using this mask for an IP address: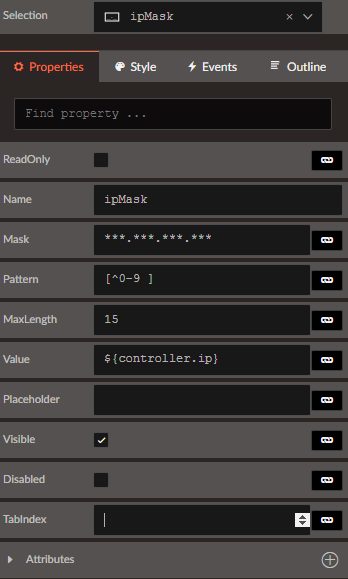 The biggest complaint is that they can't insert IPs such as 0.0.0.0, that don't have three-digit sets, because the mask property requires an input. To circumvent that, I added the space character to the pattern. This worked for a while, but now again I'm in need of a better solution.
The problem now is that the IPs are stored in the database like "192.168. 0.123", " 0 . 12.345. 6 " etc. and errors occur when trying to update these values from other APIs.
The ideal situation would be that if in a mask such as the IP mask, if I insert the dot character, it would end the current sub and jump to the next one.
Any ideas?