Hello, I'm creating to inform that I am unable to save the settings page without any error. There seems to be an issue in the Material Theme settings. please refer to the image below :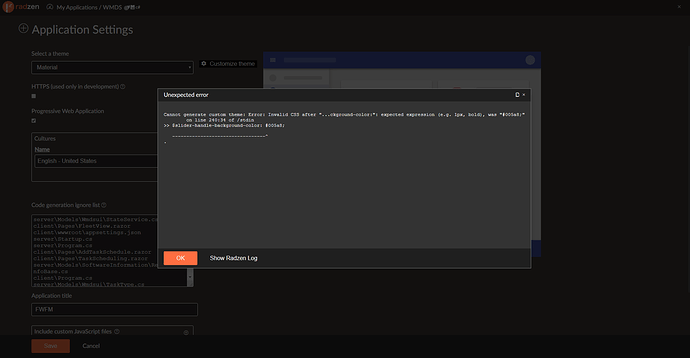 Which also resulted in affecting all the buttons in the entire application. There are all colorless now.


Please check and fix the needful or share your thought on how better it can be handled.
Thanks !