I might have been too smart for my own good here. I am using the Template of the Dropdown to Display additional formation about contacts, which looks great so far.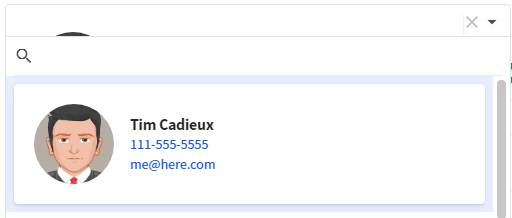 My issue is that once Selected, the Dropdown displays the top of the image and not any of the text.

Is there any way to be able to filter and visually see the Templated content but when Selected, just see some text value?