Hello,
question 1: multiselect and virtualization bug
i'm following the code example "Virtualization using LoadData event" from here -> ListBox component
<RadzenListBox AllowClear="true" AllowFiltering="true" FilterCaseSensitivity="FilterCaseSensitivity.CaseInsensitive"
Data="@allElementsFiltered" LoadData="@OnCustomFilter"
AllowVirtualization="true" Count="@count"
@bind-Value="selectedElements" Multiple="true" Placeholder="Select...">
List<MitreObject> allElementsFiltered;
List<MitreObject> selectedElements;
the virtualization works ok, when scrolling down or up, "OnCustomFilter" method gets called with top/skip parameter, etc.
but there is an issue with the selections:
select three items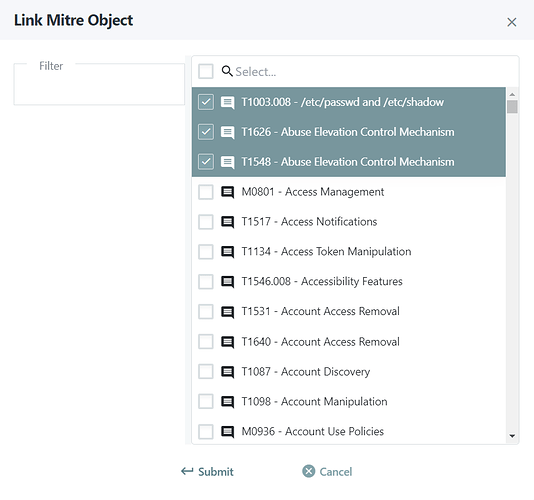 scroll down, scroll back up, selection gone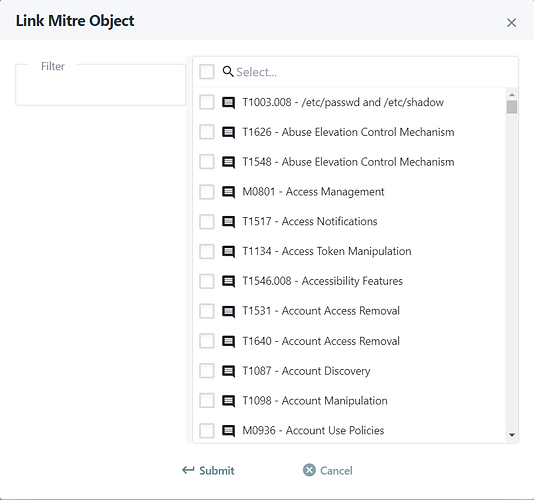 in the debugger i can see the selection list contains three items: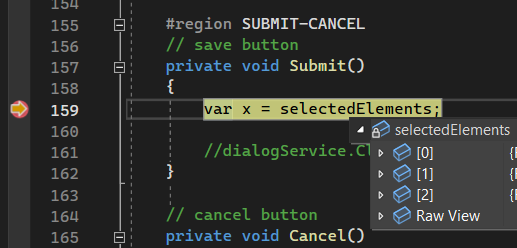 so the information what was selected is there, it's just not represented in the UI correctly.
can this be fixed component-side?
question 2: there is a parameter "PageSize"



but it doesn't do anything. can the RadzenListBox do paging like the grid? i would prefer that over virtualization.
question 3: force reload
there will be external filter conditions in the UI, when i select one of them I would like to request the listbox to reload data (trigger OnCustomFilter callback). is there a way to do that? like .Reload() in the DataGrid component?
thanks and happy holidays!