Hello,
I am using the RadzenFileInput in my project to upload an image. When I try to upload the Image I get this screen: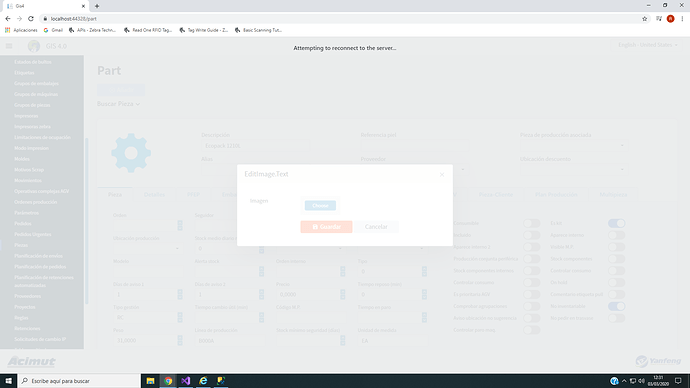 When I check the browser's console I get this message "Error: Connection disconnected with error 'Error: Server returned an error on close: Connection closed with an error.'."
This is the code that I am using:
  <RadzenFileInput @bind-Value="@(Image)" Style="width:150px;" TValue="string" Name="Image">
   </RadzenFileInput>

The variable 'Image' is a string. I Debugged the code to check if the variable gets any value but It is null.
I do not really know if the problem its because of the component or some configuration is needed to upload files. Would be nice to have some help.
Thank you