Hello @Team,
There has been a frequent bug when setting the type of the DataGrid component in some pages. Here's one example: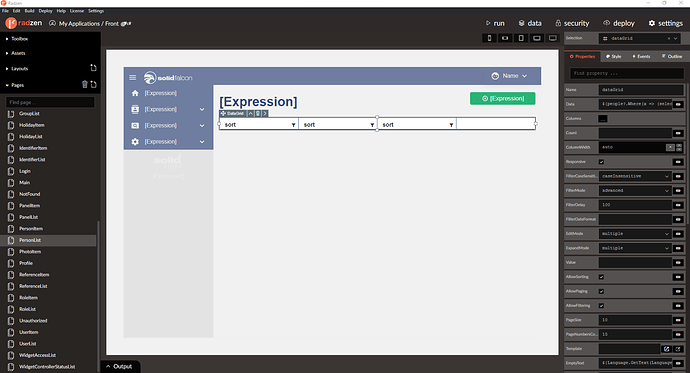 protected RadzenGrid<Front.Pages.PersonListComponent> dataGrid;
The type is set correctly if I simply remove the filtering from the Data property: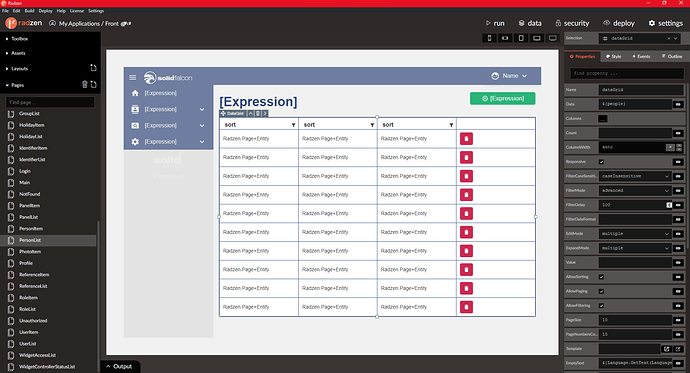 protected RadzenGrid<Global.Models.Database.Entity> dataGrid;
In both cases I'm manually setting the TItem attribute to Global.Models.Database.Entity, which is in a class inside the same project. Each column also inherits the TItem property as it should: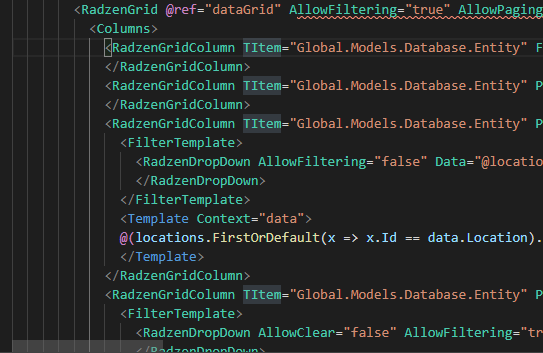 Any possible workarounds?