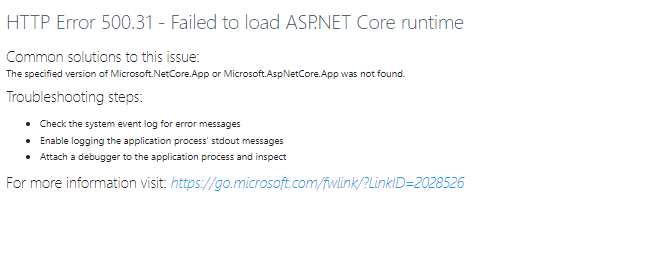 Also inside the radzen application ( i just updated the app today, so it is current) when i deploy...
it has link that states...
when you click the following link it takes you to .net core 3.1, versus .net 5...is that the intended functionality here? I have installed .net 5 hosting, and still i get the error attempting to deploy to site.
I have deployed from vs 2019 a custom non radzen web assembly .net 5 core app to this same site without issue.

what am i doing wrong?