Hello Radzen Dev Team!
There seems to be a problem with the context definition with many child entities.
Here is a simple example:
Parent table:
int: Id
int: Value
Child1
int Id
int ParentId (related to parent's Id)
Child 2
int Id
int ParentId (related to parent's Id)
Creating Master/Hierarchy Grid: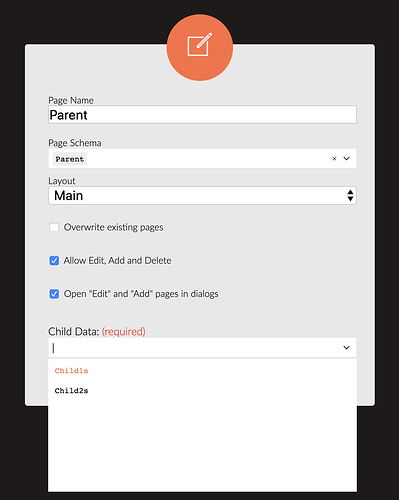 Let's look into Parent's template.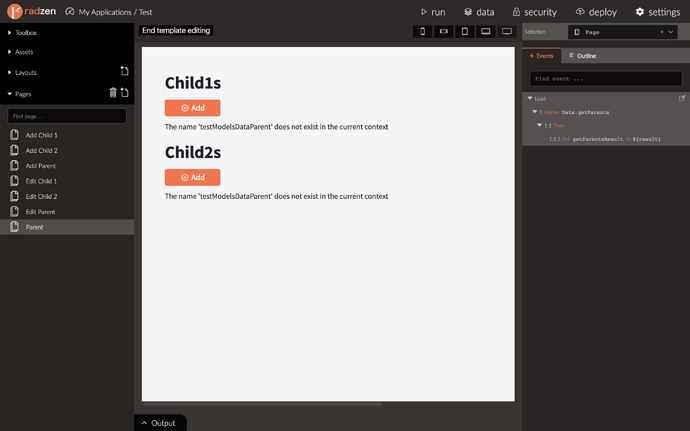 The application does not compile and returns an error:
dotnet: Pages / Parent.razor (54,137): error CS0103: The name 'testModelsDataChild1' does not exist in the current context [/Users/domivan/Documents/Radzen/Test/server/Test.csproj]
Code: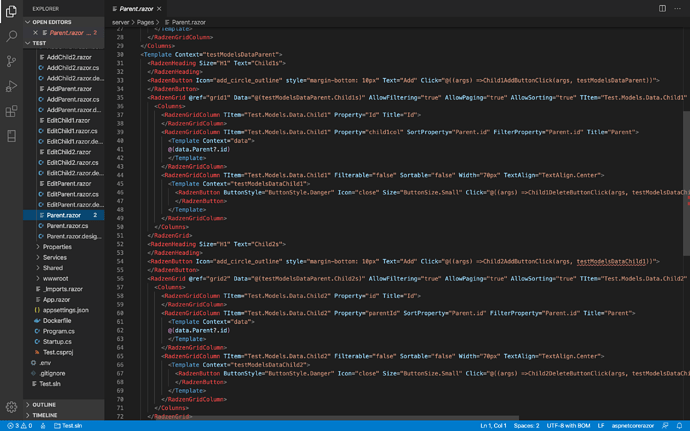 I understand that the context always gets the value from the previous context used.
So, the second Add button in template belongs to the previous context from grid1
How to redefine the context for the second Add button so that it belongs to the parent context?