Dear community,
I am decorating my page with some diagrams. However I have noticed that the colored surfaces have tiny tiny gaps between them. It seems like every entity of the property specified in the data filed is evaluated and printed once creating this distortion. Another reason for my hypothesis is that when I hover along one category it shows me different value depending where the mouse pointer is.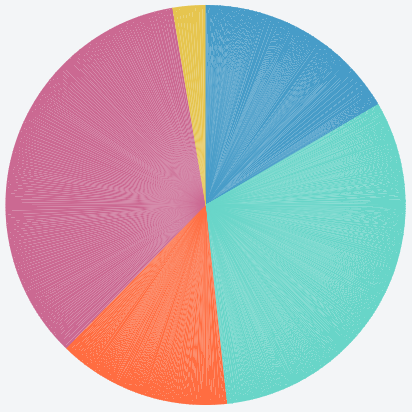 Is this a bug or am I midding something?
Thank you for your amazing support!