Hi,
I had some issues with passing parameter to another page and working with it: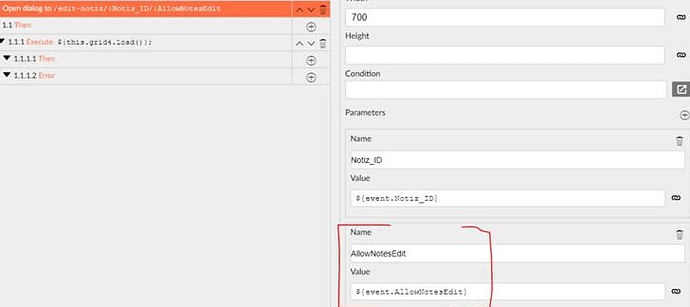 It seems that Radzen does not know this parameter. When i try to use it on the opened page, it won't appear in the selection:
But i can use it in the page load and as a value for components: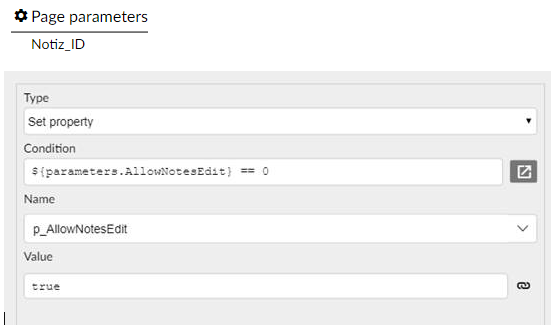 I just cannot use it directly in e.g. an "disabled" expression. Fields remain disabled, no matter which value the parameter got.
I'am using a workaround – by setting new variable in the page load (see above). This works, but why can we not use the page parameter directly? Does someone have an explanation for this behavior?
Thanks!