Hi,
I want to navigate from a calendar-control to another page.
This works, the problem is if I want to add a parameter the app crashes (which name/value it has does not change the error-message).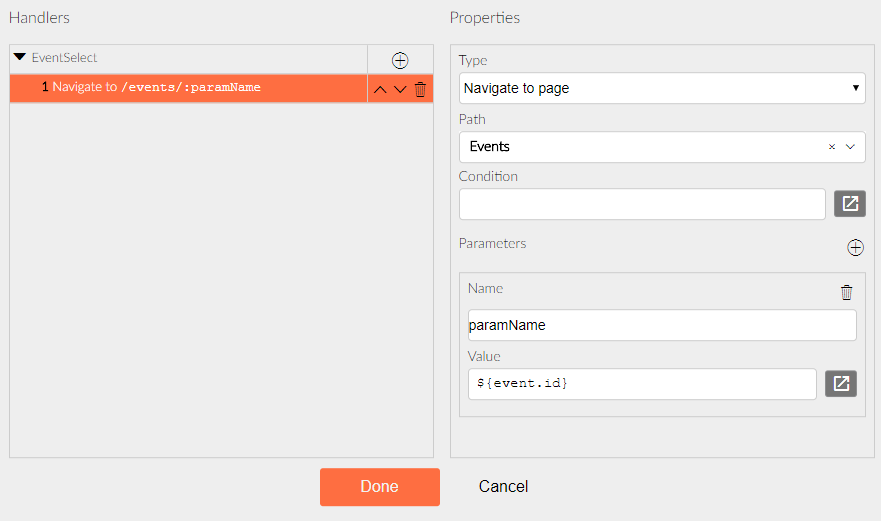 The error message in the browser-console is "ERROR Error: "Uncaught (in promise): Error: Cannot match any routes. URL Segment: 'events'"
Some facts which could impact the problem (I am guessing here):
-we really have an "Event" table in our database (I generated crud-pages for it)
-I am navigating from the calendar-select-event to the generated events-list, not to the add- or edit-dialog
I found a similiar discussion here: Manage page url parameters
But it is not clear to me if I need to create some routing on my own or add the parameter in another way (it needs to be optional, and it isn't).