Hello, everyone.
I am suffering from a symptom that the Blazor project does not work as expected when I set up the multilingual settings.
I have added [en-US], [ja-JP], [de-DE] in the [Cultures settings] of Radzen and specified [en-US] as the default language. Resx files for the string resources have been created respectively, and the values there remain in the default English.
When I run this project, the display is not correct, as shown below. At design time, the English is displayed correctly.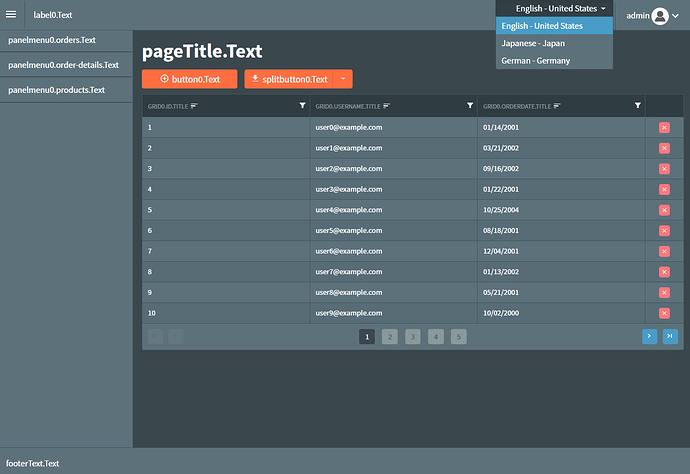 Does anyone know how to solve this problem?
I referred to the following document on how to set up multilingual settings.
Blazor Internationalization (Blazor)