Ok, so new to Radzen, relatively new to C#, previously created an app with VS Lightswitch which I am trying to refactor.
I am getting the error;
Microsoft.Data.SqlClient.SqlException (0x80131904): Cannot insert duplicate key row in object 'dbo.StockItemProductList' with unique index 'IX_StockItemProductList_1'. The duplicate key value is (1, 1, 1)
when deleting or creating an entry on the different but related table, StockPartSuppliers.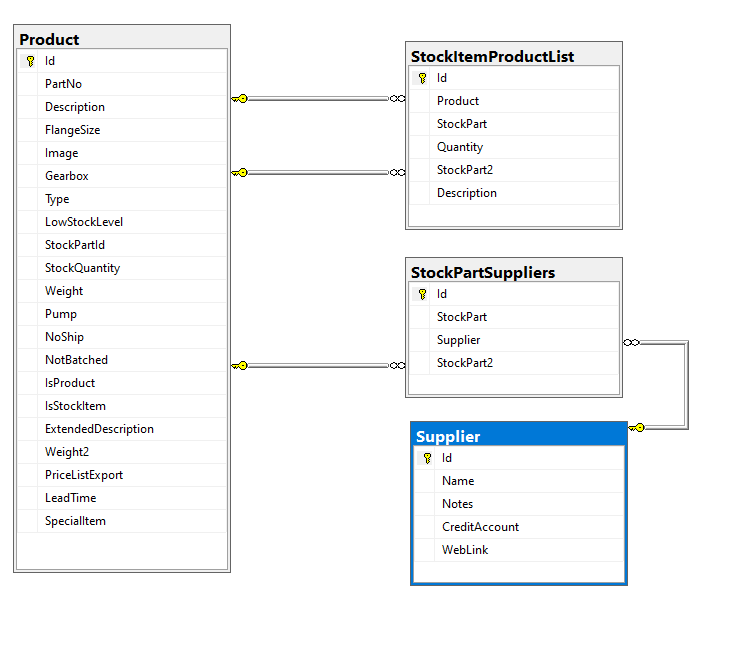 I'm working on the assumption that the two Product foreign keys in StockItemProductList may be causing some internal confusion(Radzen does have to be poked into correctly displaying data when approaching StockItemProductList from the StockPart2 Connection, incorrectly specifies i => Product instead of i => StockPart2)
But why is it trying to update that table anyway?
the problem only arises when the data for StockitemProductLists is Invoked as shown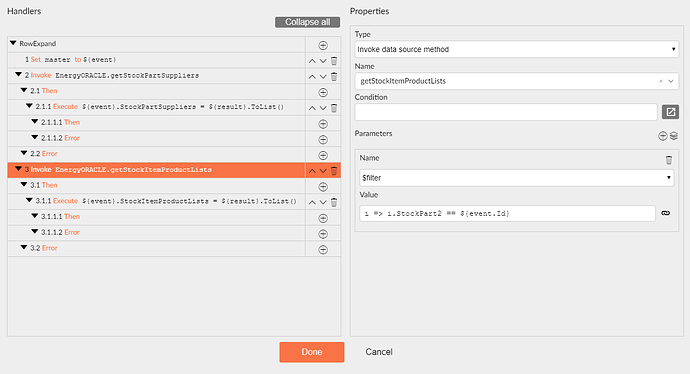 when not loaded there's no issue
This is for a small company, the Products table contains items for sale as well as stock items, a Product may be its own StockItem or may comprise of several different StockItems via the StockItemProductList.
There used to be a separate table called StockParts but the information in it was redundant to Products and so the information was folded into the Products table and the StockParts table detached, however the old records still remain and we are unable to update our current front end to cope with their removal

Sorry for the long first post but I figured too much information is better than not enough
Any help will be much appreciated

Ian