I am trying to set up a Master Detail Hierarchy page that lists clients and then tasks for those clients. I have it set up for search as you type. It works amazingly, but I have one problem. When I expand the tasks for each client, I want to filter for only open tasks. In the Tasks table I have a bool called eventclosed. Every time I introduce a filter to the task child table (in the master table row expand event) it will not run. The only filter on the record prior to trying this is in the following picture.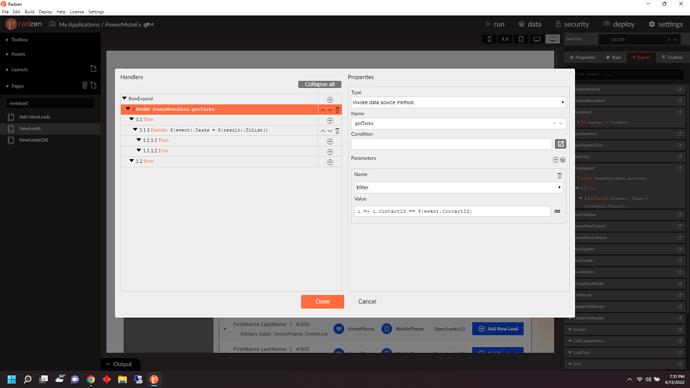 All I want to do is add a filter line EventClose Not equals true
Can anybody tell me how to accomplish this as just adding the filter locks up the page.