There was some talk of this being implemented, but I can no longer find the forum thread or anything else that I was reading last time I looked into this.
I know how to pass parameters to my controls that I use in a Radzen Dialog but are able to pass in call backs yet?
For example in the following code: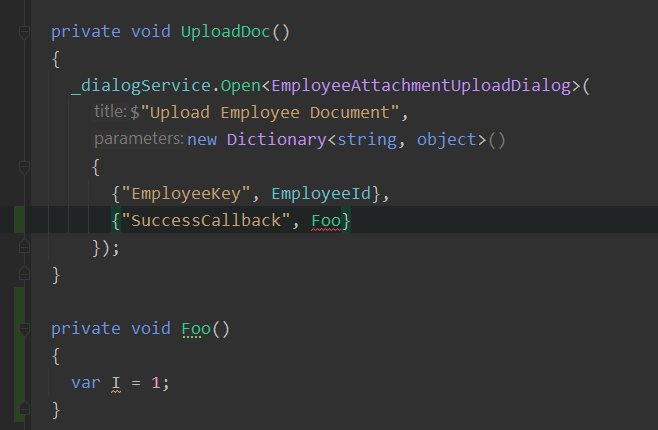 My Dialog component has an "Action" parameter that can be called to notify the parent when the operation performed in the dialog is complete.
As you can see, I'm trying to attach the handler but the compiler is not amused.

Any Advice, Team Radzen?