Hi ,
I have started to re-build / migrate Radzen Angular app to Radzen Blazor serverside .
When invoking a data source method there are some parameters we can set like $orderby,$expand,$top,$skip and $select . The last one "$select" is only in Radzen Angular and seems not to be enabeld in Radzen Blazor.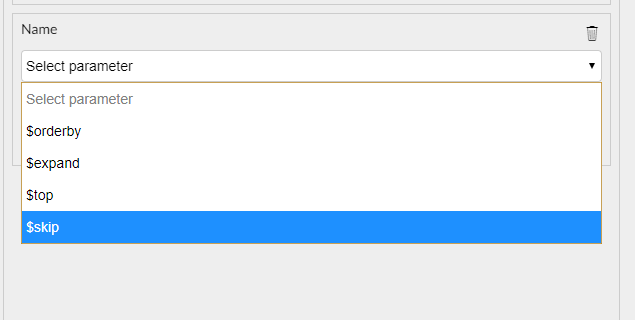 I have copied the page layout from Radzen Angular to Radzen Blazor app from one designer with the Angular app to other designer with the Blazor app open. This works after some tweaks, this saves me some time to re-building the page from scratch.
My question, do we no longer need the $select parameter in the Blazor query designer ?
When I put the $select parameter with the desired columns in the meta "json" of the page manually, I see the following in the designer, the values are there butg not the name of the parameter.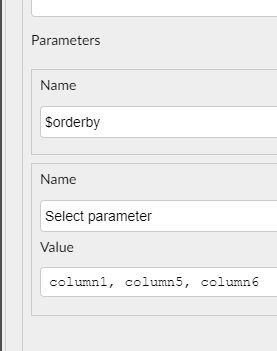 In the Radzen Output window within the designer I can see that the query produced to fetch the data has only the columns that I wanted, so it seems to work , but we can not assign the paramter form the designer.
The reason I want to exclude some columns from the query is because they contain large data and it slows down the app.
Hope you can clearify .
Kind Regards,
Mehmet