Hi Radzen,
Angular 2.5.1.3
We are using a button with icon only to access field-specific help. The button is used as it provides tooltips, click event, etc.
We wish to make the icon larger but have not been able to find how to do it without resorting to custom css.
The general tab icon and link components do appear to resize by increasing the font size in all themes we have tested.
Using the General tab button does appear to work with some themes.
E.G.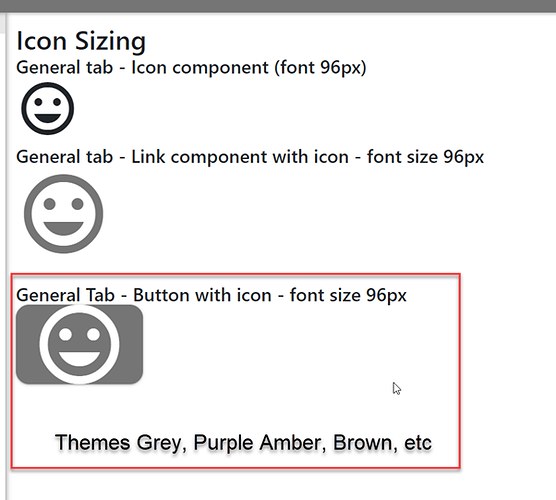 However, with later themes using identical component properties the icon will not resize.
E.G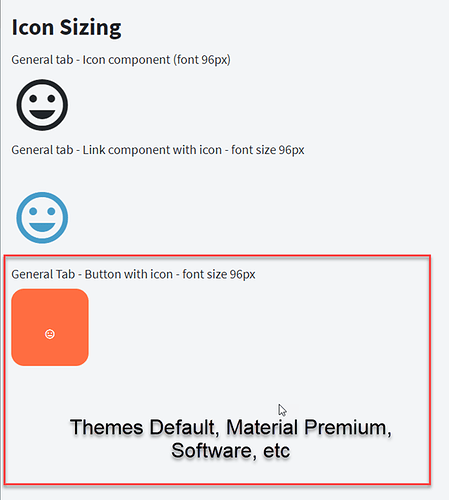 Any ideas?
Have attached sample screen
icon-samples.zip (743 Bytes)