Hi everyone.
I've just started using Radzen on Japanese OS, and I'm having the following display problem when I build a project created with Radzen.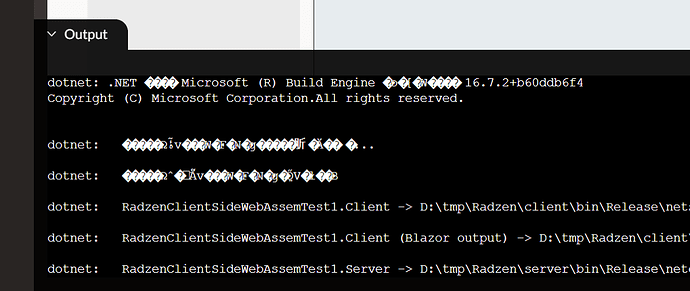 I guess that it's a problem comes from Radzen IDE's default font settings against Japanese character output from dotnet system.
Is there anyone know how to fix it?