When we filter a grid, it doesn't show the filtered amount in the footer (e.g. sum of the remaining five elements when filtering for 'Chevalier') but always to total unfiltered amount, so this component cannot be used in real-world scenarios in most cases.
see https://blazor.radzen.com/datagrid-footer-totals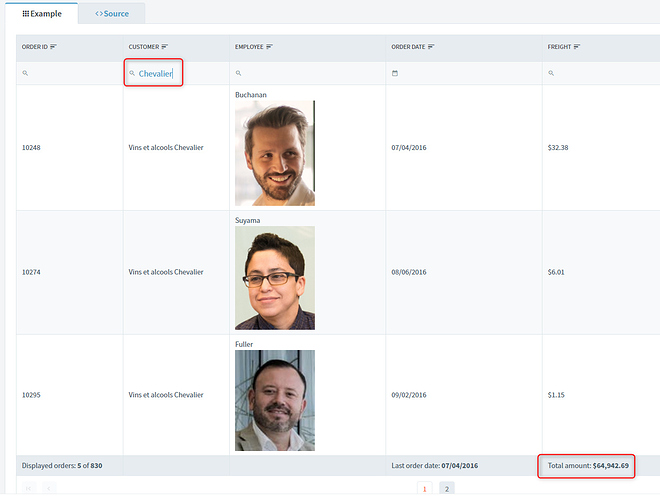 Any idea how to achive that?
Cheers,
Volker