I have an inline datagrid that I am filtering based on user entered values in start and end datepickers and a store ID number (I have data from four stores, so each has a unique number) It works wonderfully. I also want to be able to reset the filter based on today. This also works fine until I start navigating the datagrid. If I move to the second page of data, when I hit the reset button I created, it creates an empty filter. All I did was set the properties of the start and end datepickers to DateTime.Today and the Store number. Then I filtered the results.
Here is the click event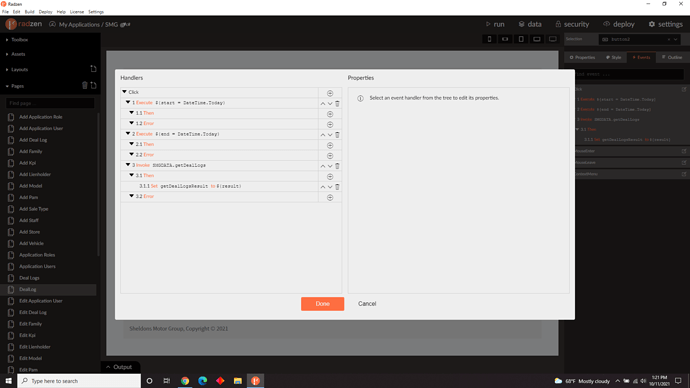 How can I do this and retain the correct start and end dates and the store number?