Hi,
I'm trying to root out the cause of an error I am getting in our main application, which I can hopfuly replicate here.
If I create a simple blazor application in Radzen (2.54.1), with only two or three blank pages all using the main layout. When run the application, open a console window in Chrome and refresh the page a few times, I get an error in the console.

I hadn't noticed this until only recently, as it doesn't seem to impact functionality.
In our main application, I get similar behavior/errors when users login/logout, when our layout switches between login and main layouts.
Is this normal behavior?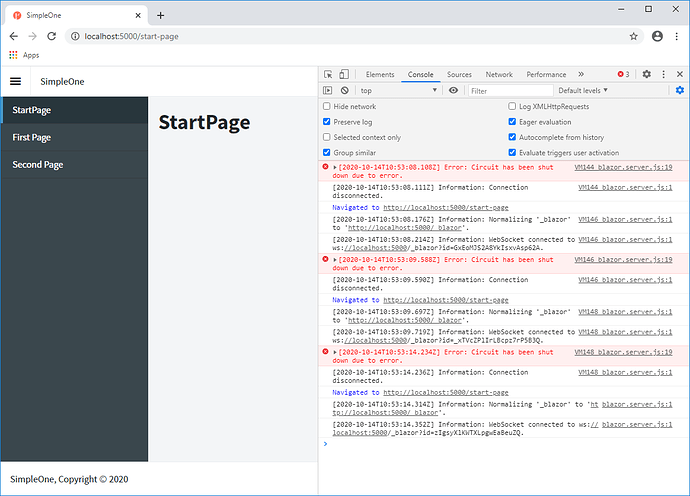 Thanks for any help.