I'd like to change the columns in my data grid to dropdown. I modified the template: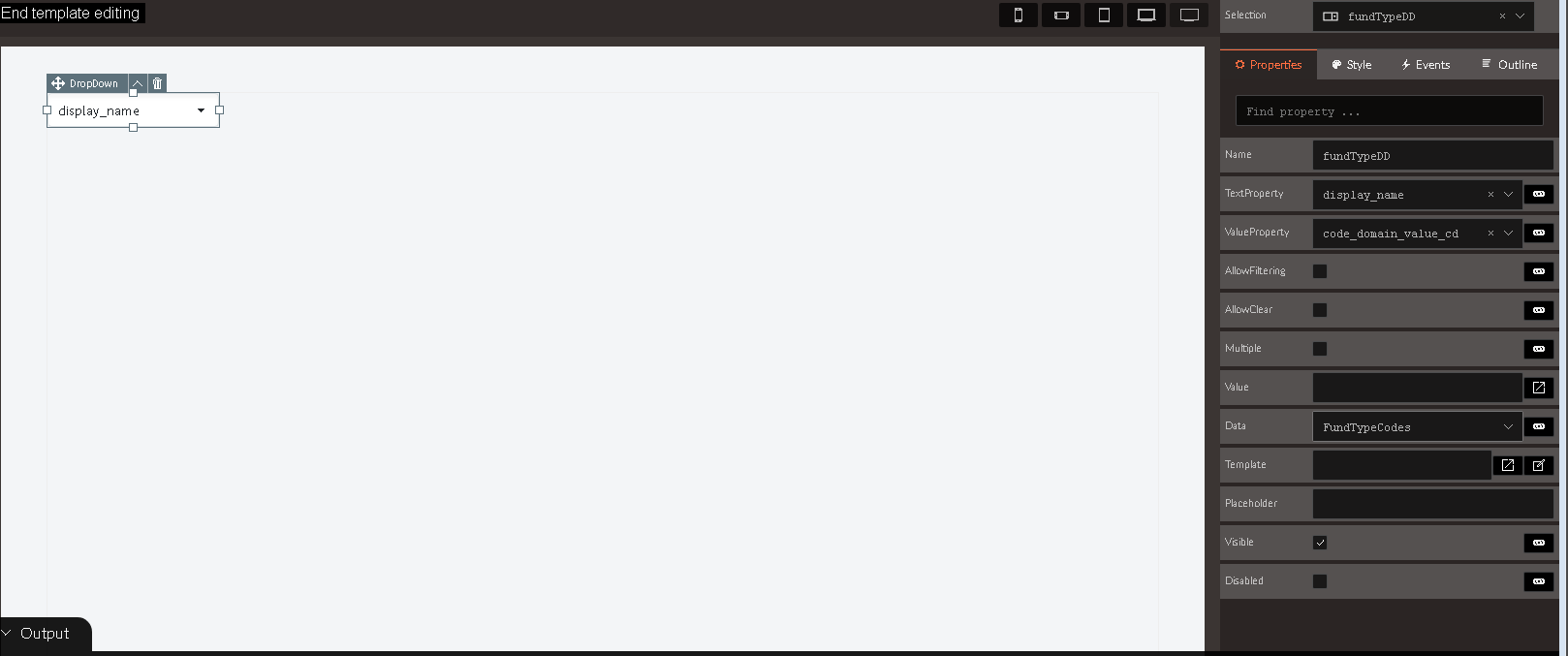 And the events are:
Invoke getCodeDomainValues
then
Set FundTypeCodes to result.value
Properties:
Type: Invoke data source method
Name: getCodeDomainValues
Parameters: Name=$filter, Value="code_domain_cd eq 'fund_type_cd'"
It works fine and the dropdowns are populated with the correct values, however, it doesn't default to the value of the field. How can i set the selected value to the value of the field in the grid?