Hello Radzniks,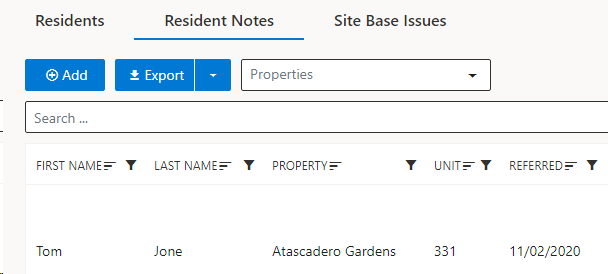 I have a dropdown above (not in) my datagrid that's to be used for filtering the datagrid. I want the datagrid to load with data on pageload, be filtered by the dropdown with the dropdown's Change event, and be not filtered and refreshed when the dropdown's 'allowclear' X is clicked.
The grid is populated on page load normally, and then with the dropdown's Change event I'm doing this:


This all works okay for loading and filtering the way I want (though I'm sure that this is probably not the best way to do this - I'm stumblin and bumblin). However, clicking the dropdown's X to clear the filter doesn't do anything (not unexpected) and causes the webpage to freeze. I'd thought the dropdown's change event would fire when it's cleared, but it doesn't seem to - says the debugger. As such, I'm not sure what if any event gets triggered on dropdown clear. Once I know, I'll get the data without the filter and will be set.
Apart from capturing the dropdown's clear event, if anyone knows a more elegant method to achieve my objectives, I'd be most grateful.
Thank you,
Slosuenos