Hey,
you can see the issue on the screenshot: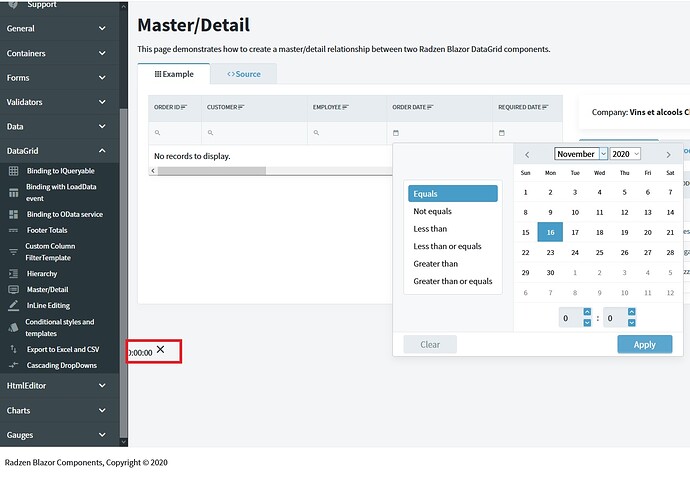 This issue occurs with the latest Firefox (82.0.3) and only on my 21.5 inch (1920 x 1080) monitor.
Edge and Opera (72.0.3815.320) work without any problems on that screen.
Way to reproduce:
Click on Order Date filter
Choose a day an click apply
Thank you for your attention.