Hello
I have a screen with two datagrids and a chart. I have set all the datasources to not load until a selection has been made from a dropdown selection. This works beautifully. However, for some reason the first grids isLoading animation doesnt stop loading even though the second grid does and it doesnt affect the chart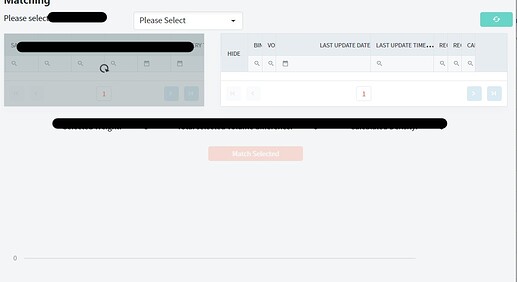 I have tried setting the isLoading to false in code as per other posts but i get an error stating that I cannot set the read only value. I have set each datagrid up exactly the same and yet i get differing results.
Your help is appreciated.
Otis