Hi,
is it possible to change the number of columns displayed from data grid when I change the view to mobile?
I have a data grid with 8 columns. On my mobile phone this looks like this: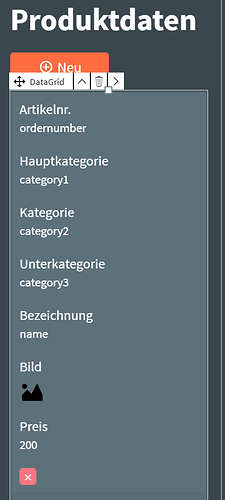 I would prefer to either limit the columns to 2 columns for better readability or to even use another control than data grid like perhaps data list. But I do not know how I could do this.
Is there a possibility to achieve this?
Best regards
Frank