I have a data grid that contains an RGB for both color and background color. I am able to change the background color based on the row column, but I can get the text color to change in the same way. It always ignores the text color.
these are the ways I have tried. It works in the calendar fine, but not in the datagrid.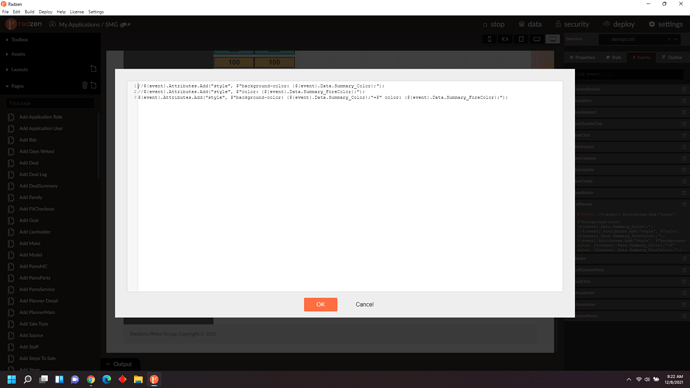 I can't see what I am missing...