Please find the following scenario of a CRUD page generation with Swagger which is faulty. Having the proper GET, PATCH and DELETE methods, CRUD pages are generated but the project fails to compile. In particular, the proper pages are generated but compilation fails with the following error:
dotnet: C:\development\vs 2017\DeleteMeRad\server\Pages\EditCategoryDto.razor.designer.cs(85,108): error CS0103: The name 'body' does not exist in the current context [C:\development\vs 2017\DeleteMeRad\server\Test1.csproj]
The problem is at the form submission of the edit page: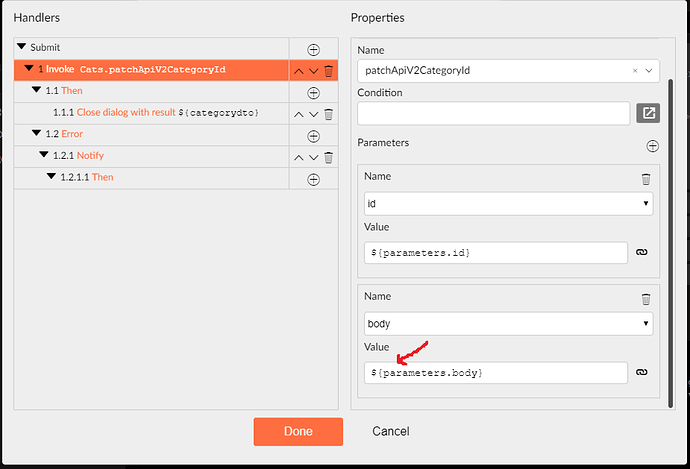 Changing this to the appropriate parameter seems to solve the problem; it now compiles but have not checked yet how it behaves
Could you fix this or provide some insight as to how to avoid it?