I'm having this weird issue where a Bar Chart using columns works fine when debugging, but on a production build it breaks the whole page and throws the javascript errors below: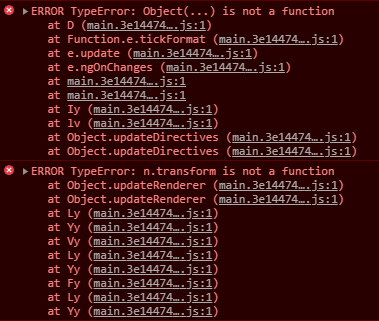 I already tried the same data using bars, line and area and it works fine.
I also tried the columns chart with different data that was working with bars, and it still doesn't work.
Another detail: when I have a column chart on the page, the browser doesn't even fetch the data from server.