I don't need any c# coding help here, just a question.
I have a simple email send page that was working fine. Now it is generating an error.
dotnet: c:\PowerMoto\server\Pages\AddEmails.razor.cs(16,28): error CS1983: The return type of an async method must be void, Task, Task, a task-like type, IAsyncEnumerable, or IAsyncEnumerator [c:\PowerMoto\server\PowerMoto.csproj]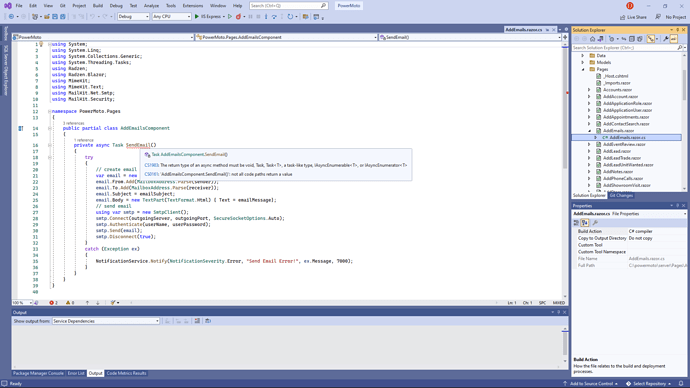 Has something changed in Radzen that would stop this from working?