Hello,
I have an automatically generated 'Add' page and would like to add a column to the drop down for one of the fields from another related table.
For reference, here is my ERD.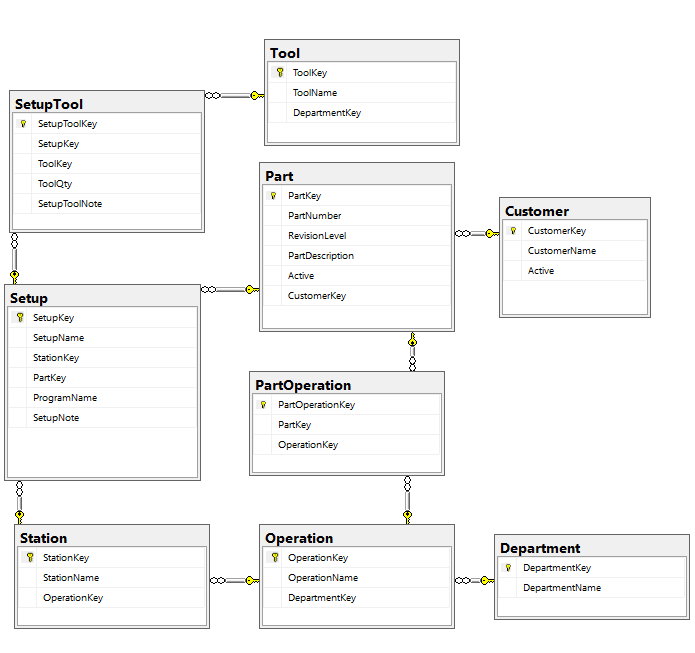 The add page will add a record to the Setup table. When selecting a Part Number to add to the setup in the drop down box, I would like to also display the customer that Part Number belongs to. Currently, I have only figured out how to display the CustomerKey found in the Part table and am unable to link to the Customer table to display the CustomerName.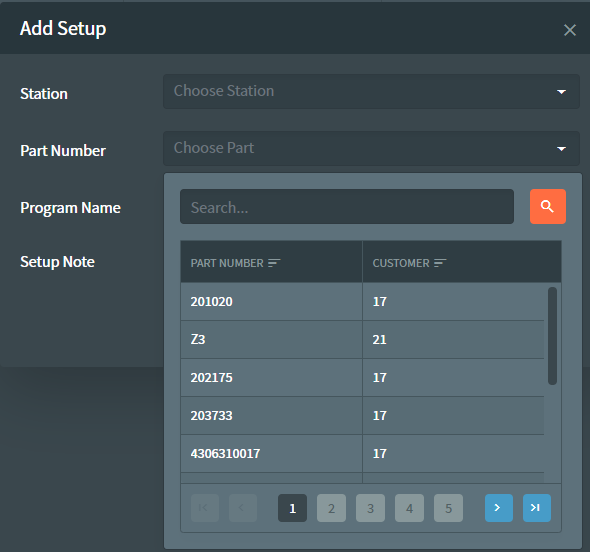 I am familiar with the $expand parameter and successfully used it on the original data grid, but am unsure where and how to use the parameter for the 'Add' and 'Edit' pages.
This is as far as I have gotten, but again, this is only displaying the CustomerKey found in the Part table, not the CustomerName from the Customer table:

Any help is appreciated, thank you.
Zach