I am using your Blazor accordion.
Your sample page shows a nice box with expanders on the right.


Using the same code I get a much different view with no box and small expanders on the left.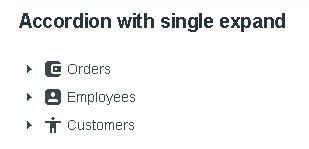 Is it possible to style like your example of is that just old code that has been replaced?