It would be usefull to have a Grid Refresh functionality like most of the grids have: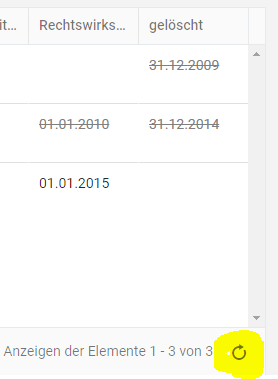 robert
Thanks for the suggestion, @Mad.Rain! I've logged your request and we will do our best to provide it soon.
when can we expect the Refresh solution for the grid?
We still don't have agreement internally where this should be placed. I cannot provide any estimate.
in most off the grids outside it is as in the picture in the first post (Telerik, DevExpress...)
We have decided to postpone the implementation of this feature since it isn't something critical.