The scheduler control is not rendering correctly, i'm not sure what I am doing wrong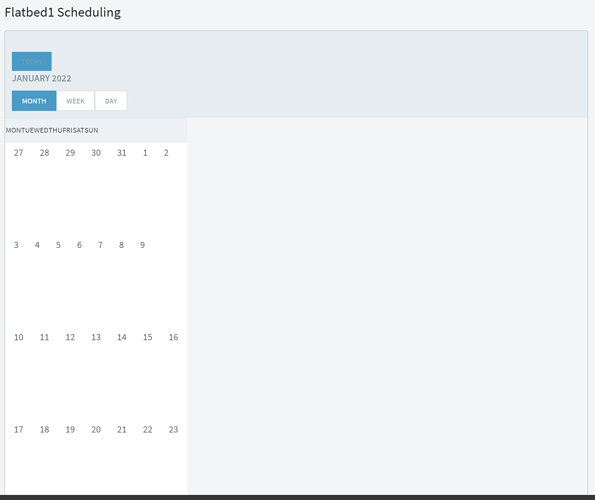 Any help would be appreciated.
Thanks Enchev
I have updated my version to the latest 2.65.14 and then did a quick test creating a scheduler and I got the same result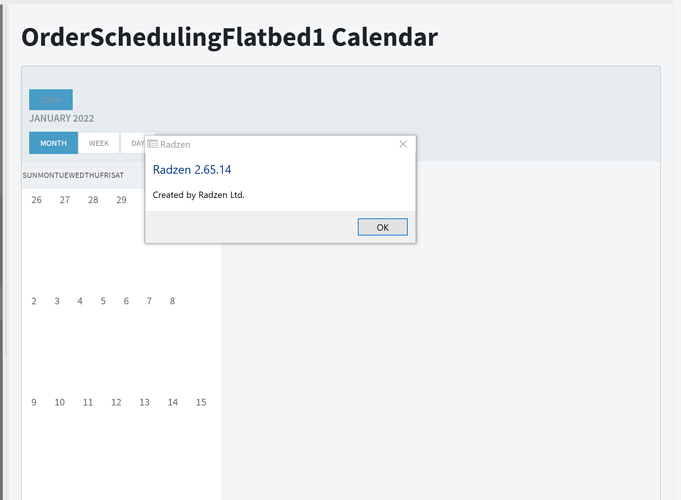 I get the same result with version 2.65.11
Maybe i'm doing something wrong... not sure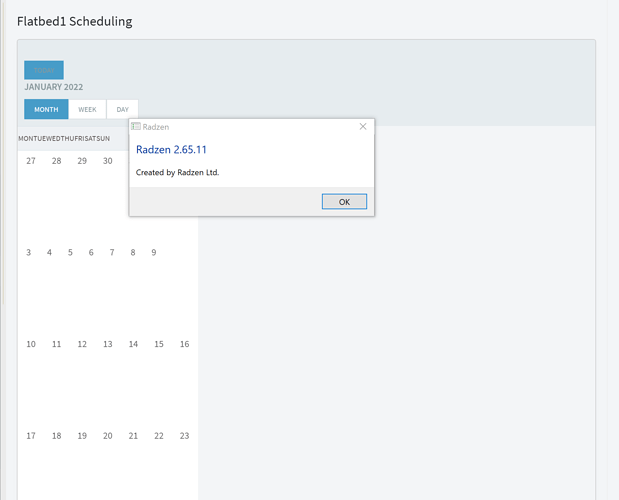 Thanks for your help
Regards
Dominic
Browser cache? Try to reload using CTRL+F5 or incognito mode.
Are you using a custom theme? If yes - go to the Settings page in Radzen and click the Save button - this should regenerate the theme and apply the fix.