Hello!
If you select a date outside of the month in the RadzenDatePicker calendar, the date defaults to the year of the currently displayed month.
So for example, if the calendar is on December 2021 but you select January 1st (should be 2022), the date that is actually selected in the component is January 1st, 2021.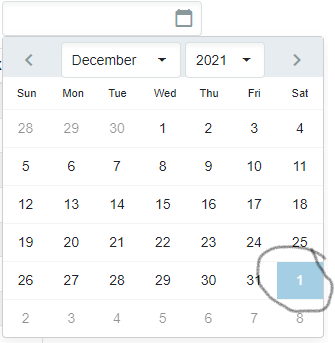 I looked around to see if this had been reported yet but didn't find it. Sorry if this is a duplicate post.