Hi there,
I am facing a very troublesome issue with Radzen Beta. I am creating an application that requires me to use stored procedures to save data, and in some cases, I get an error 500 when I have a space in the text I am try to save. For example, I have a stored procedure I am calling to save the data.
As soon as I have a space in the at_note field, I get this error message: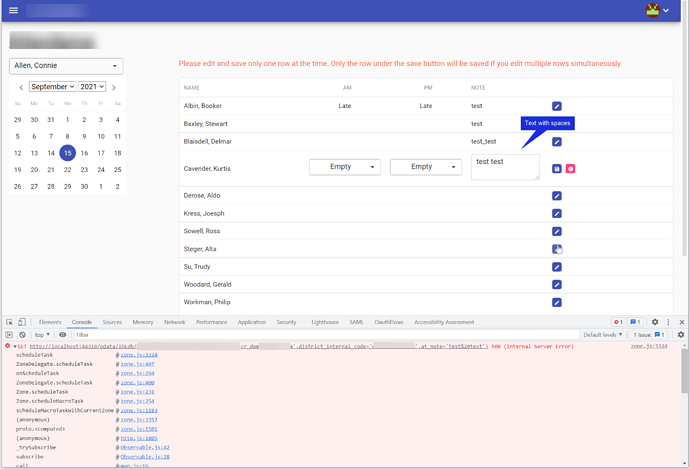 If there is no space in the text, it saves correctly:

I know the problem is not my stored procedure, as I have tested directly in SQL Server Management Studio. I have also run the profiler, but the query never gets to the server.
I have spent 3 days trying to find a solution, but I can't even single step in visual studio, it seems to explode before getting to any code. I have the feeling this is coming from the Odata level.
Any help would be appreciated.
Thanks