Update
I am posting all my progress on this thread as I go just in case I figure it out before I get assistance and someone else has the same dillema.
I would like to automatically group my 'Domain' and 'Control' columns when the data grid is rendered with some additional features: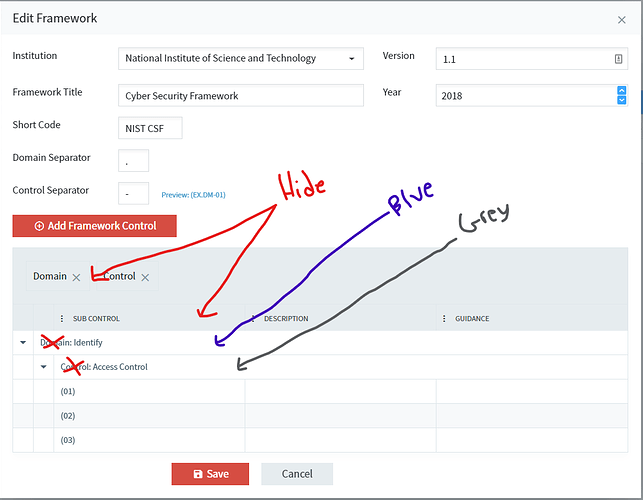 I would like the 'Domain' group header row to be a different color than the 'Control' group header row
I would like the grouping header bar to not be visible (I don't want to allow manual grouping or ungrouping via drag and drop)
I would like the 'Domain' and 'Control' header to show the data only and not the column name.
I'm not super familiar with how Radzen components support these features on render. In have been playing around with render code based on the guidance from Radzen help, but I keep getting unpredictable results, none of which are close to what I'm trying to do. What is a relatively fast and easy way to accomplish my goal here?