Version: 2.50.7
I tried to add MSGraph as in your blog article https://www.radzen.com/blog/msgraph-with-blazor/
After adding it the page preview looks as follows (Empty Page):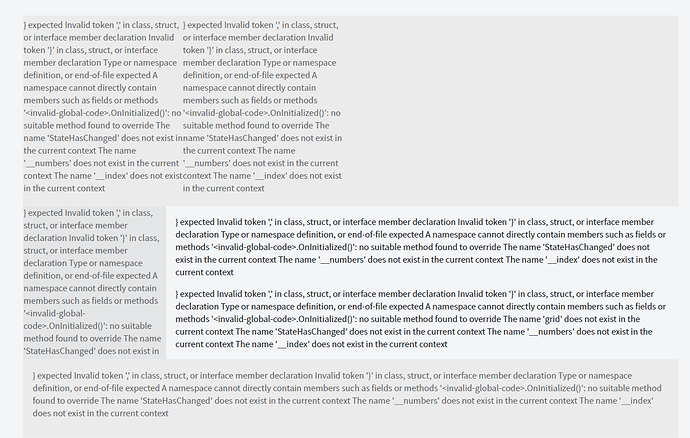 I genearted a project in 2.50.0 with MSGraph as datasource. This worked.
Opening in it 2.50.7 endend in the same preview as above
In Both Version you can not run the generated project.
Error: CS0101: Der Namespace "DscApps.Models.MsGraph" enthält bereits eine Definition für "Modality".
It does not matter what entities you select.
Both errors persit after deleting the datasource
Antother issue is that editing the datasorce alwas shows the default setting, not what hav been selected