Hello @Team,
How can I bind a component to the CustomComponent when inside of a DataList template?
My attempts have been unsuccessful so far. There seems to be a bug too: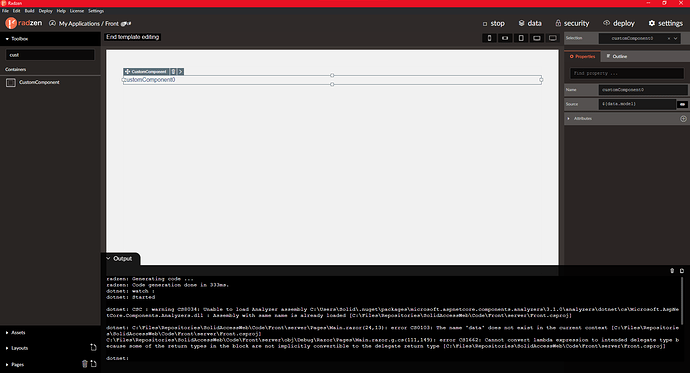 Initially I was using an iframe, but it's starting to become a mess. Maybe this component can fit better my needs.