When I create a new project: Blazor Server, .NET, and Radzen.Blazor.4.4.6 with Visual Studio 2022 Comunity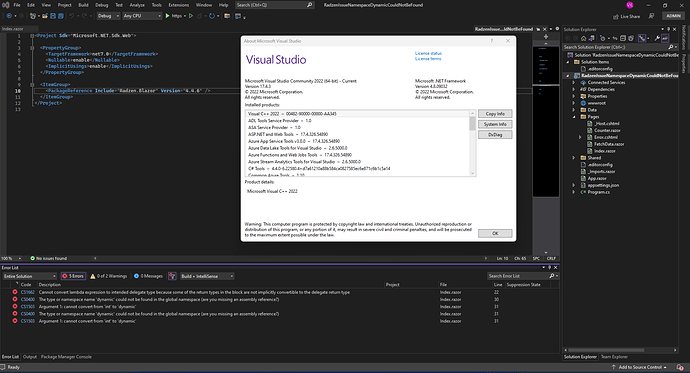 using your demo Blazor range validator component, I'm getting the following errors:
Error (active) CS1503 Argument 1: cannot convert from 'int' to 'dynamic'
Error (active) CS0400 The type or namespace name 'dynamic' could not be found in the global namespace (are you missing an assembly reference?)
Error (active) CS1662 Cannot convert lambda expression to intended delegate type because some of the return types in the block are not implicitly convertible to the delegate return type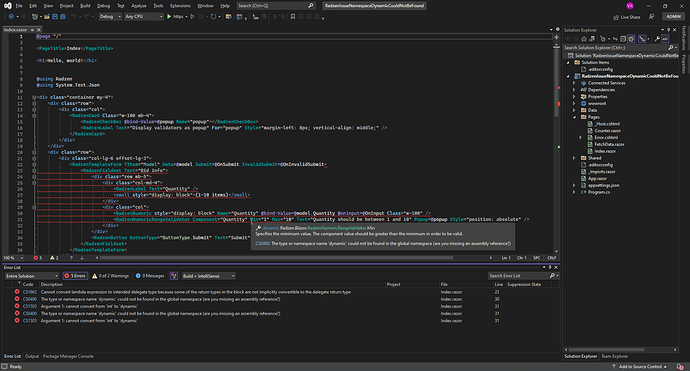 The project runs well but I can not get rid of these errors.
P.S. I can send you the demo project if you need it.