Hi!
There seems to be a problem with the Master/Detail page generation when the model is created from Swagger definitions. In particular, I have a classic Category with Subcategories case and here is the sequence of dialogs: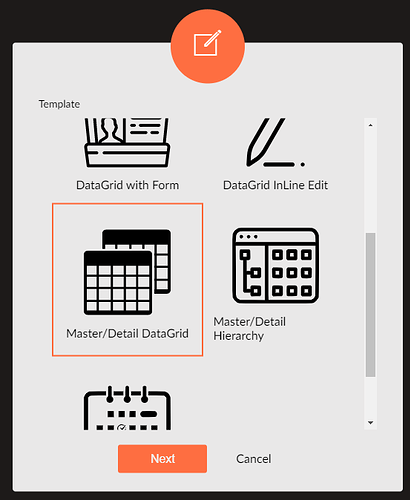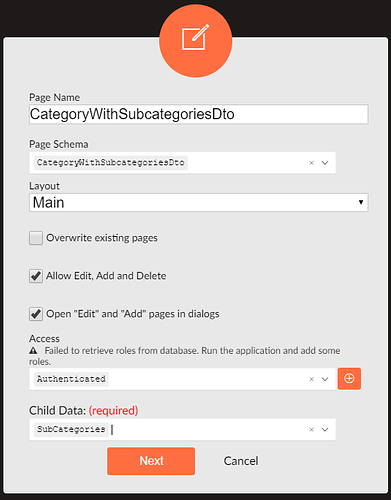 When I press Next, the last page appears again and after AGAIN pressing Next, I see the following:

Pressing Save, the following is shown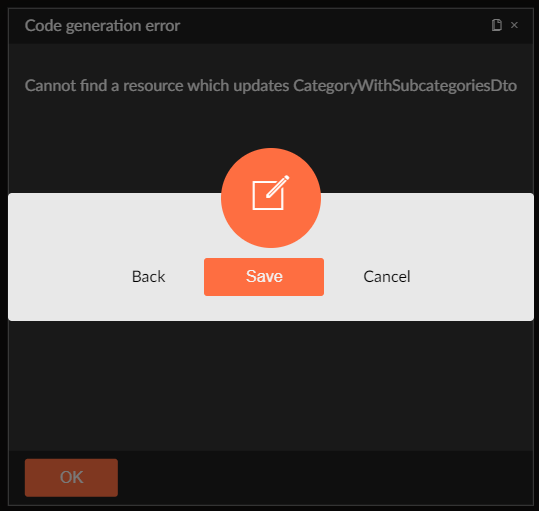 Please bear in mind that I have followed your recommendations as to what REST API calls should be available for Radzen to generate the pages and it works FINE when attempting to add simple CRUD pages.